Sustainability Bond #9 of the State of North Rhine-Westphalia
The State of North Rhine-Westphalia issued its ninth Sustainability Bond with a total volume of 3.5 billion euros (tenors 10 and 30 years) in June 2022 to finance social and environmental projects of the State. The Bond targets particularly investors who value sustainable investments. With this Sustainability Bond, investors are provided with even more information on the projects than before. For the first time, the extent to which the environmental projects of the Bond are aligned with the EU taxonomy regulation have been assessed.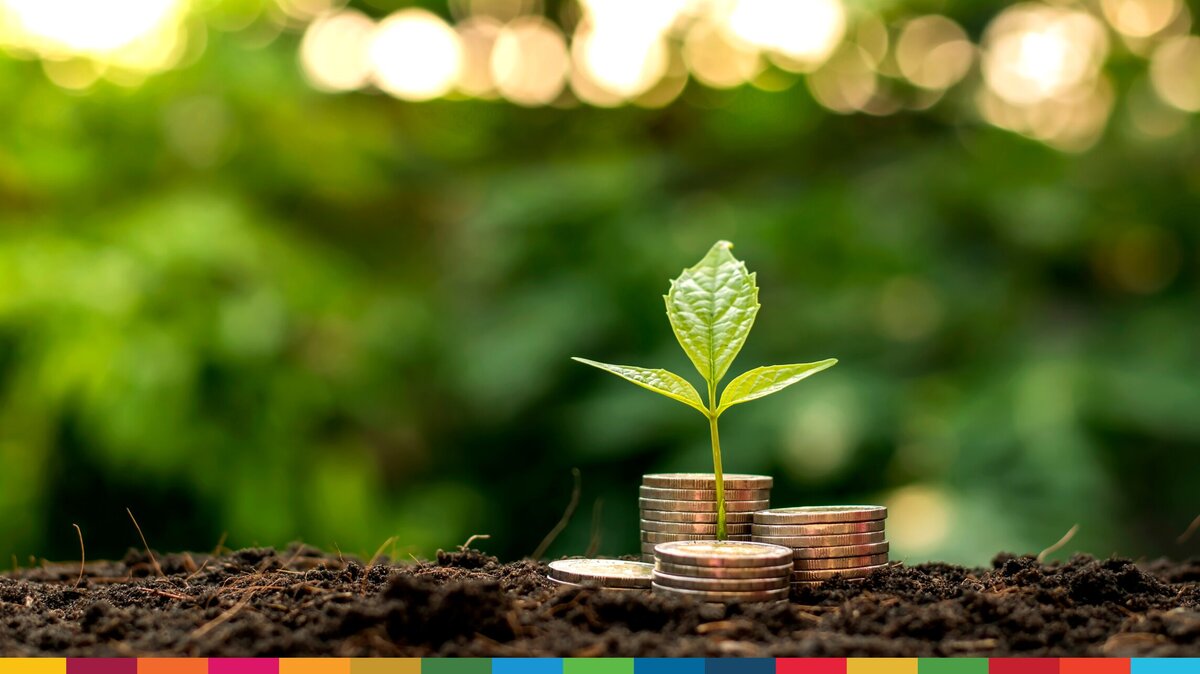 The concept of the Sustainability Bonds is closely related to the Sustainability Strategy for North Rhine-Westphalia which was adopted in 2016 and updated in 2020. The content, goals and measures of the strategy are closely aligned with the goals of the German Federal Strategy for Sustainable Development (2018 update) and the 17 Sustainable Development Goals. Ecological, economic and social interaction are equally taken into account.
The ninth Sustainability Bond refers to more than 70 eligible projects from the State's budget 2022. The projects were selected based on the criteria described in the framework which was published in 2021. All of the selected projects show positive contributions to social or environmental development in North Rhine-Westphalia and strengthen the State's sustainable development. Several projects serve to cope with the consequences of the corona pandemic, especially in health care and education. Other focal areas are research and environmental and climate protection. As with the previous Sustainability Bond issues, ISS ESG has reviewed the eligible projects and rated them positively. Furthermore, ISS ESG confirmed that more than half of the planned expenses for environmental projects are aligned with the EU taxonomy regulation. This means that the underlying projects meet the defined Technical Screening Criteria as well as the Minimum Social Safeguards of the EU Taxonomy regulation, while at the same time not significantly harming the other environmental goals.
The State's Sustainability Bonds have met with an extremely positive response. The State of North Rhine-Westphalia was awarded the prize for "Most Impressive Municipal/Local Authority Green/SRI Bond Issuer" (2017) / "Most Impressive Local Government Green/SRI Bond issuer" (2019, 2021) by "GlobalCapital" three times. The State also performs well in sustainability ratings. As in previous years, the rating agency V.E rated the State of North Rhine-Westphalia with the top grade of "advanced" in 2022. Compared to the previous year, the result improved by one point to 64 points. This puts North Rhine-Westphalia in second place in a comparison of 29 European regional authorities.
Bitte klicken Sie hier für die deutsche Seite.