Sustainable Communities in NRW
The municipalities and their citizens are the backbone of sustainable development in the state of North Rhine-Westphalia.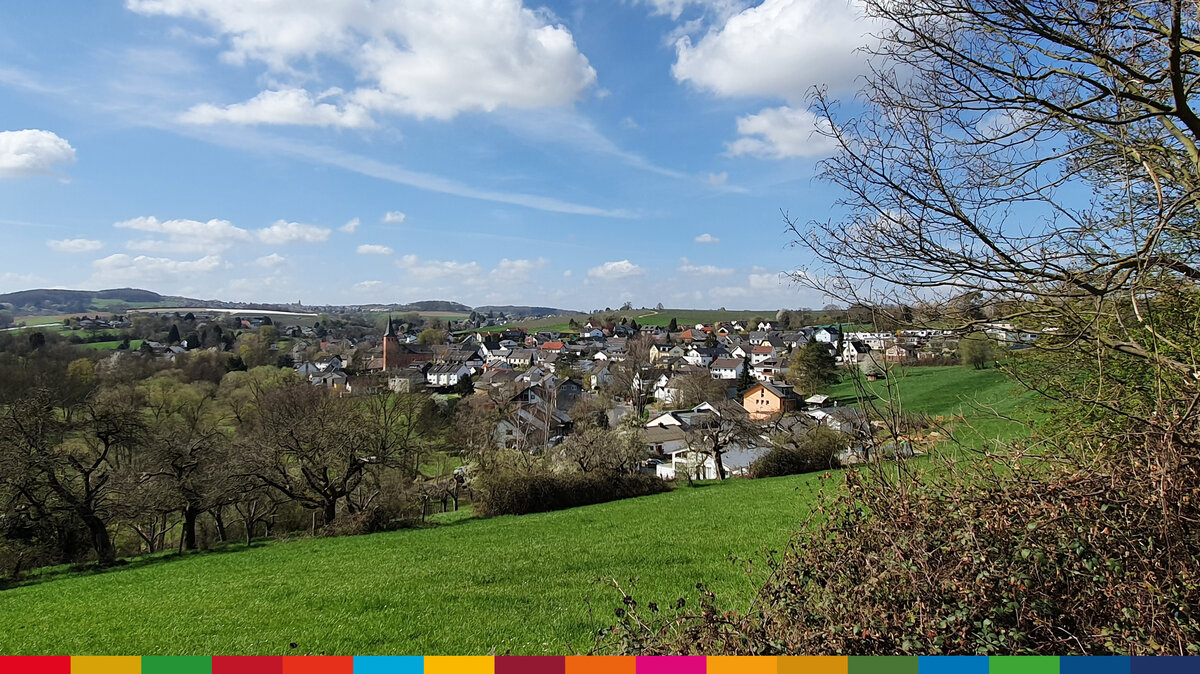 Since their adoption in 2015, the UN's 2030 Agenda and the SDGs have triggered a new sense of dynamism in North Rhine-Westphalian municipalities with many basing their sustainability strategies and procedures on these frameworks. The work is usually carried out jointly by civil society organisations, local administrations, and local businesses. The Ministry for Environment, Agriculture, Conservation and Consumer Protection and the NRW Foundation for the Environment and Development have supported many local and regional undertakings. The annual municipal NRW Sustainability Conferences and the "Dialogue Sustainable Communities NRW", with mayors, deputy mayors, city administrators and district councillors, provide important opportunities to exchange ideas both within the municipalities and between them and the federal state.
To address this topic more coherently at a regional level, six regional sustainability forums were held in 2018/2019 in cooperation with the district governments and the RVR in the five administrative districts of North Rhine-Westphalia and the Ruhr metropolis. A total of over 650 participants discussed the challenges and opportunities of state-wide and regional sustainability processes.
These joint efforts between the municipalities, municipal umbrella organisations, regional stakeholders and the federal states have met with success. Despite being faced with often frequent budgetary challenges, many cities, municipalities and districts in North Rhine-Westphalia have now become pioneers in sustainability, both on a national and even an international level. Essen, for example, was "European Green Capital" 2017. In 2018, Münster, Eschweiler and Saerbeck were the three winners of the German Sustainability Award for Municipalities; and, in 2019, Bad Berleburg won in the "Small Towns" category.
Thanks to the 2030 Agenda adopted by the United Nations in September 2015, municipal engagement in sustainability is gaining further importance.
One flagship project worth highlighting is "Municipalities for Global Sustainability" (Global Nachhaltige Kommune) funded by the Service Agency Communities in One World (Servicestelle Kommunen in der Einen Welt). MULNV has provided technical and financial support for the second phase of this project. The project sees NRW municipalities developing their own sustainability strategies based on the SDGs and the NRW sustainability strategy in consultation with the society LAG 21 NRW. To date, 39 municipalities – ranging from small and medium-sized to large towns and rural districts – have participated in the project. This approach has also been adopted in other German regions. The project was cited as a "policy highlight" for achieving sustainable development goal 11 at the regional / local level in the European Commission's reflection paper "Towards a Sustainable Europe by 2030".
Another highlight project is "Climate Smart Municipalities": Six North Rhine-Westphalian cities and municipalities, Arnsberg, Iserlohn, Lüdenscheid, Münster, Saerbeck and Siegen, are working together with their U.S. partner municipalities, Warren, Elk River, White Bear Lake, Rochester, Duluth and Morris, to develop approaches for shaping climate protection locally. The US state of Minnesota and North Rhine-Westphalia have maintained a close exchange on the topics of renewable energies and energy efficiency since 2013. With the Climate Smart Municipalities project initiated by the University of Minnesota (UoM), this exchange has also been conducted at the municipal level since July 2016. In concrete terms, the project develops new ideas and concepts, initiates and implements projects relevant to climate protection, and organizes joint events and exchange programs. The aim of Climate Smart Municipalities is to show how climate protection and the energy transition can be successfully implemented across society. As part of the project, the first delegation visit to Minnesota took place in October 2016. There, projects on climate protection and from the field of renewable energies were presented. Since then, meetings between the participating partners in Minnesota and NRW have been held almost annually.